During February, the month of love, PULS Cardiology Center invites you to gift your loved ones with a BASIC HEART EXAMINATION and enjoy a 50% discount! Come with your partner or bring your mom, dad, friend, grandmother, grandfather, relative, and get the second examination at half the price!
The price of the examination is 18,000 dinars for the first person, and 9,000 dinars for the second person.
What does the BASIC HEART EXAMINATION include?
The Basic Heart Examination includes: EKG, ultrasound, laboratory tests, stress test, and consultation with a cardiologist. It provides an efficient, reliable, and quick way to perform a comprehensive heart diagnosis. The examination takes only 60 minutes, and you receive the diagnosis within 2 hours. It is designed following the fast-track principle, inspired by the Cardiologie Centra Nederland – the most successful cardiology network in Europe.
The discount is valid until February 28th.
Symptoms that require an immediate BASIC HEART EXAMINATION
Chest pain
Pain radiating down the left arm
Shortness of breath
Heart palpitations and irregular heartbeat
Fatigue during everyday activities
Swelling in the legs
Read more here.
Who is advised to undergo preventive BASIC HEART EXAMINATION?
All patients who have already been diagnosed with a cardiovascular disease should undergo a basic heart examination according to the schedule determined by their doctor.
Individuals over the age of 65, especially those with chronic illnesses, should have a basic heart examination every six months, unless a different examination schedule is determined by their doctor.
All adults, even those without symptoms or a family history of heart disease, should undergo a basic heart examination once a year after the age of 30.
Smokers, especially those with a long smoking history, are advised to have a basic heart examination once a year.
Athletes and individuals engaged in recreational sports should also undergo a basic heart examination once a year, particularly including a stress test.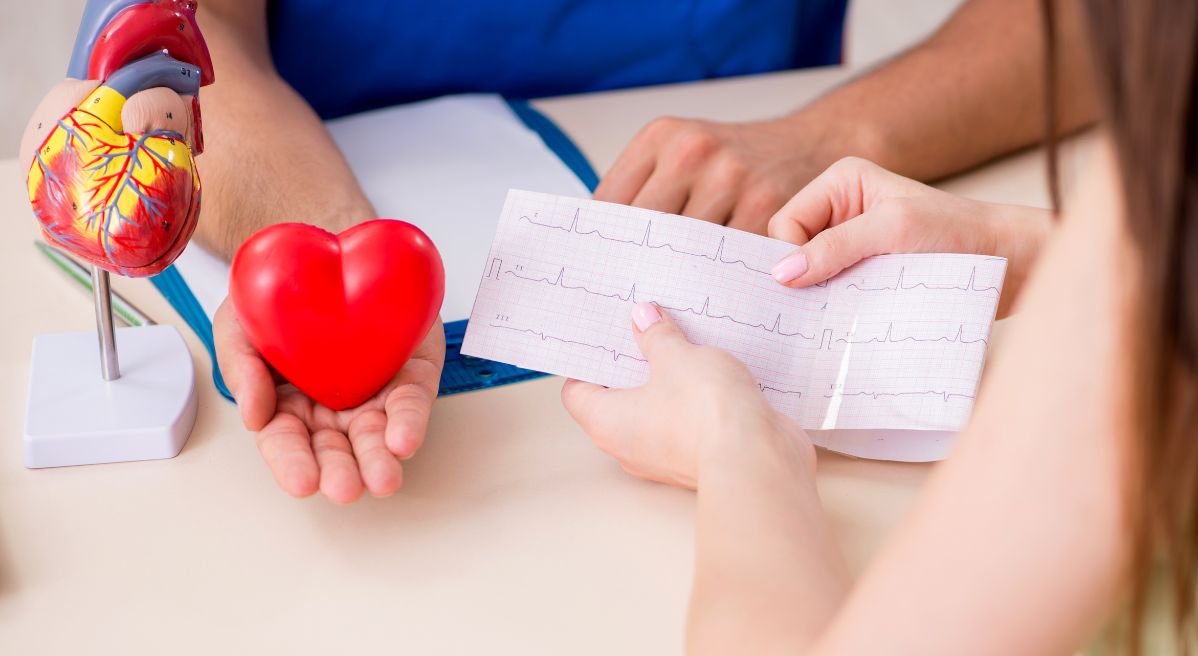 Preparation for the BASIC HEART EXAMINATION
Since the basic heart examination includes laboratory tests, it is advised not to eat or drink anything except water for three to four hours prior to the examination.
Bring all the medical documentation you have with you.
We also recommend making a list of important information for the doctor and preparing a list of questions so that you don't forget to share something important with the doctor.
Why have we launched a 50% discount campaign for individuals accompanied by patients?
Aware of the fact that people usually visit doctors only when necessary, we have initiated this campaign with the aim of encouraging everyone to give their loved ones something truly valuable and important, which is undoubtedly a preventive heart examination. Regular cardiovascular screenings could potentially prevent around 50% of heart attacks and strokes, as well as approximately 80% of premature deaths caused by these conditions, according to medical professionals.