In order to encourage more people to take care of their health proactively rather than only when problems arise, we have launched a May promotion offering a 20% discount on all types of cardiology examinations. These include consultations with a cardiologist accompanied by an electrocardiogram (EKG) and ultrasound (echocardiogram), as well as comprehensive and basic heart examinations.
To determine which examination is suitable for you, please read the following text, and of course, we are here to answer any questions you may have!
Cardiologist consultation with ECG and echocardiogram

8.500

6.800
In case of symptoms such as chest pain, rapid heartbeat, or fatigue, it is important to seek immediate medical attention from a cardiologist. After taking your medical history and conducting a thorough examination, the doctor will measure your blood pressure and perform an ECG, which can indicate changes in heart rate, heart damage, or structural abnormalities. An echocardiogram, which is an ultrasound of the heart, may also be performed.
Basic heart examination 

18.000

14.400
The basic heart examination at PULS Cardiology Center is much more comprehensive than standard heart examinations and includes a cardiologist consultation, laboratory tests, ECG, echocardiogram, and a stress test. It is designed based on the fast-track model, following the example of the Cardiologie Centra Nederland – the most successful cardiology network in Europe.
It is recommended for everyone over the age of 30 to undergo this examination once a year, provided that the results are normal and there are no symptoms such as chest pain, difficulty breathing, shortness of breath, rapid heartbeat, palpitations, or fatigue even during daily activities.
The basic heart examination is also advised for individuals over the age of 65, especially those with chronic conditions, and should be done every six months.
For more information about the basic heart examination, please read here.
Total heart examination

42.500

34.000
The total heart examination is the most comprehensive cardiovascular check-up available in Serbia and the region because it includes CT coronary angiography, a non-invasive, precise, and fast method for detecting narrowing and blockages in the heart's blood vessels.
In addition to CT coronary angiography, the examination includes a cardiologist consultation, laboratory tests, ECG, echocardiogram, Holter ECG or blood pressure monitoring, stress test, and CT – Calcium Score.
It is recommended for individuals with cardiovascular diseases regardless of age, individuals with a family history of heart diseases, and those at risk of developing cardiovascular diseases.
For more information about the total heart examination, please read here.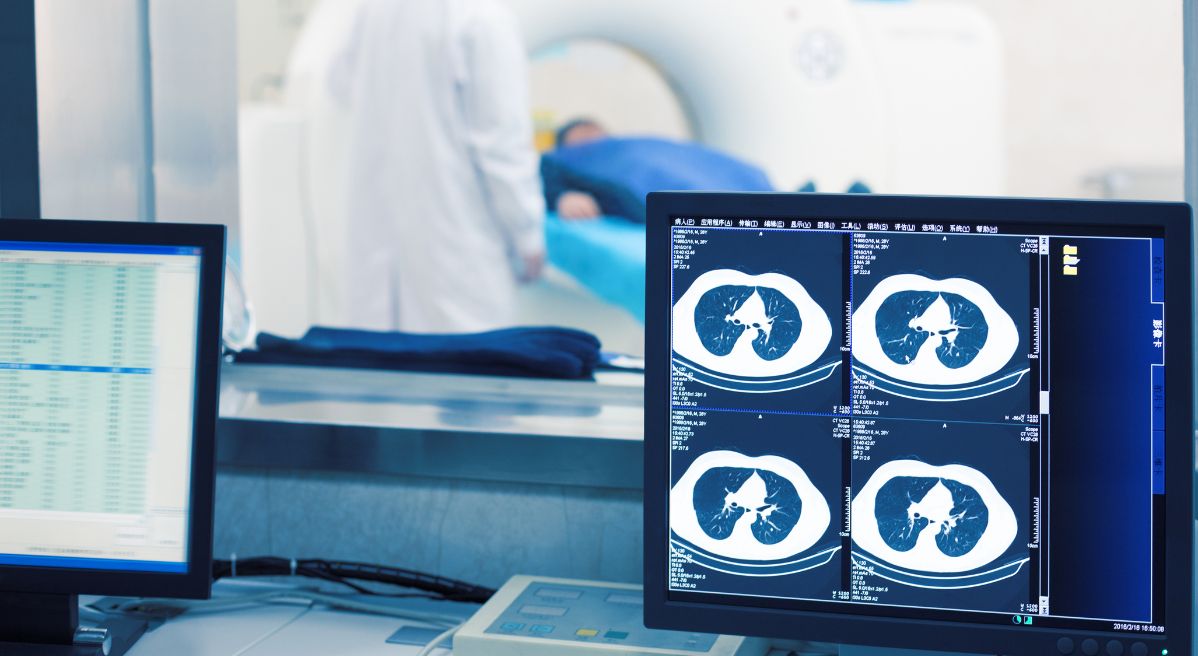 Entrust the care of your heart to PULSE Cardiology Center
PULSE Cardiology Center provides patients in Serbia with high-quality services quickly and without waiting, following the principle of "everything in one place." Patients receive a final diagnosis within two hours.
Our center comprises a state-of-the-art angiography unit, a pacemaker center, as well as the following centers of excellence: Chest Pain Center, Atherosclerosis Center, Headache Center, Stroke Center, and Dizziness Center.
We bring together a team of eminent cardiologists, interventional cardiologists, radiologists, as well as physicians from other specialties who deal with conditions that increase the risk of cardiovascular diseases or are associated with them.