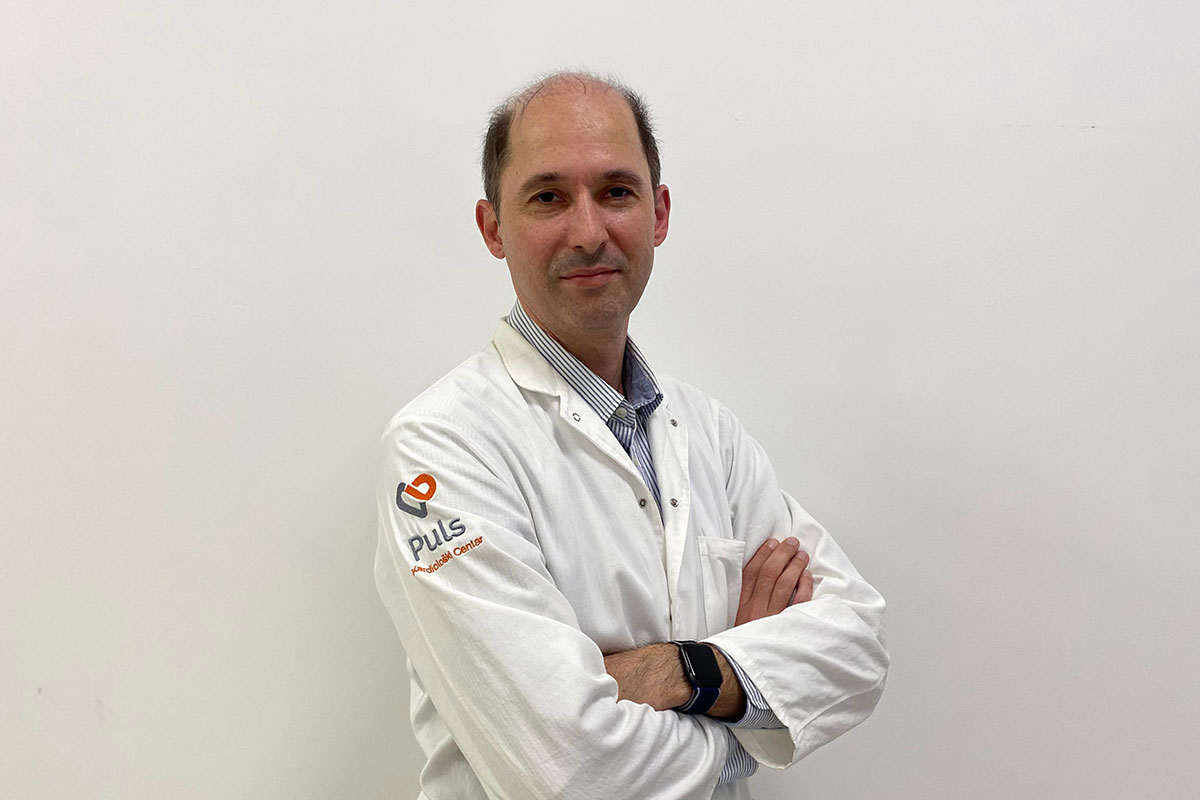 Internist – Interventional Cardiologist
Specific professional orientation:
Interventional cardiology
Invasive diagnostic and treatment (coronarography, percutaneous coronary interventions, catheter guided thrombolysis in pulmonary artery, balloon dilatation of pulmonary arteries, placement of central venous catheters, placement of temporary pace maker etc.)
Transthoracic echocardiography, interpretation of stress ECG test,
Education:
Current: PhD studies in thrombosis and hemostasis (expected completion in 2022).
2011 – 2015: Residency in internal medicine and interventional cardiology in Military medical academy – Belgrade, Serbia.
1996 – 2002: Medical faculty, University of Belgrade – MD
Job:
2020 – Pulse Cardiology Ceneter – Interventional Cardiologist
from February 2015 – : Ward doctor and interventional cardiologist at Military medical academy, Clinic for emergency internal medicine – department for interventional cardiology. Belgrade, Serbia.
2018 : Doctor in Serbian Mobile Emergency Physician Team in Republic Mali as part of European Union Training Mission Mali (EUTM Mali).
2011 – 2015 every year 1-month lasting voluntary work as physician in Kenya (ones) and Uganda (three times)
2011 – 2015: Residency in internal medicine and interventional cardiology, Military Medical Academy, Belgrade, Serbia.
2010: Doctor in Serbian military medical team deployed in Republic of Chad and Central African Republic as part of UN mission (MINURCAT)
2004 –2011: Doctor in the counter-terrorist unit, Serbian military force. Pancevo, Serbia.
Seminars, memberships, publications:
Overall published papers (as first author or coauthor) in domestic and foreign medical scientific journals: more than 40
More on the following link 
Numerous oral and poster presentations in medical scientific conferences worldwide (ESC congresses, European congresses of thrombosis and hemostasis, ISTH congresses, Danubian League against Thrombosis and Haemorrhagic Disorders …)