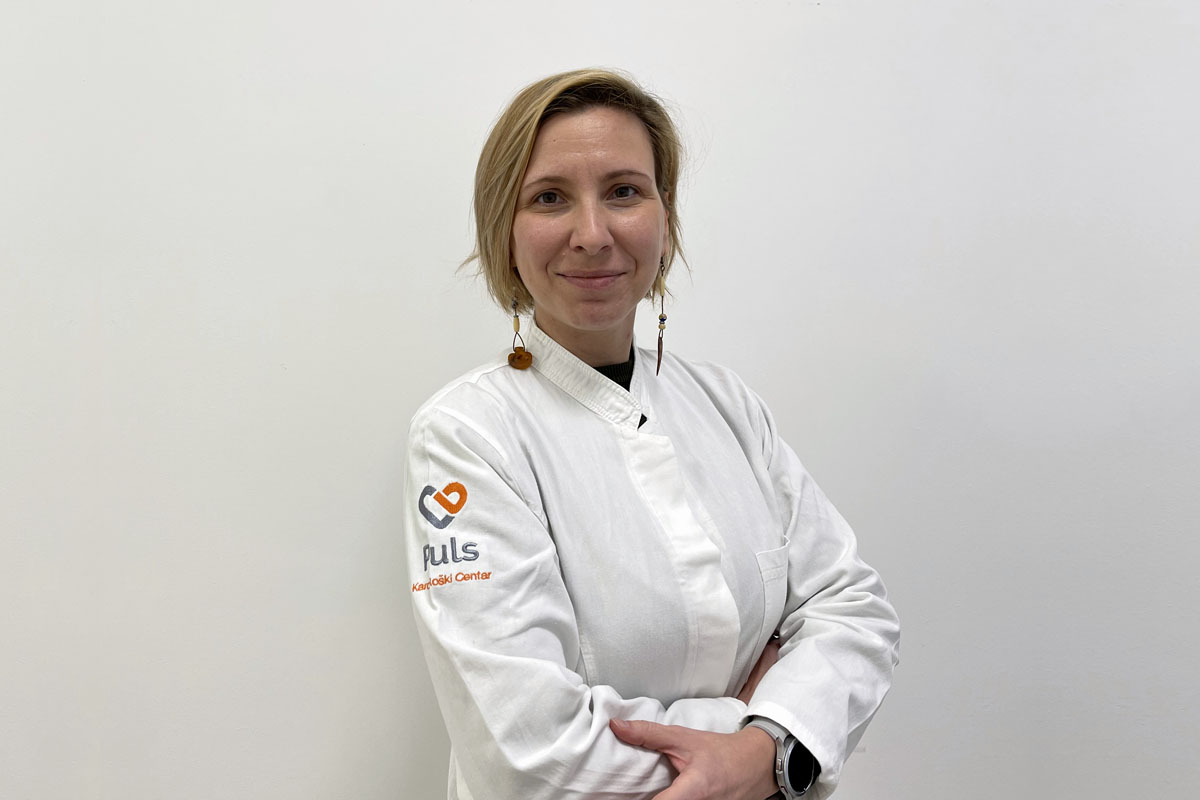 Specific professional orientation:
Cerebrovascular diseases, therapy of acute stroke, primary and secondary prevention of stroke, critical conditions in neurology, neurological complications of systemic diseases, headaches cognitive rehabilitation, pain syndrome
Education:
2007 – Faculty of Medicine, University of Belgrade – basic studies
2017 – Faculty of Medicine, University of Belgrade – specialist academic studies in the field of Clinical Neurology
2017 – Faculty of Medicine, University of Belgrade – PhD academic studies began
2020 – Faculty of Medicine, University of Belgrade – specialization in neurology
Since the final year of basic studies, she has been continuously improving and actively participating in international and national conferences in the field of neurology.
Job:
2008 – After graduation, she completed a regular doctoral internship and successfully passed the state exam
In 2008-2011, she voluntarily gained experience in performing the duties of a clinical doctor at the Clinic for Neurology of the Clinical Center of Serbia.
2011 – employed at the Special Hospital for Cerebrovascular Diseases "St. Sava" as a clinical doctor, then as a neurology specialist.
Professional visits:
2010 – Neurological Clinic of the University of Innsbruck, Austria; mentorship of prof. Dr. Thomas Berger.
2022 – Neurovascular Unit Department of Neurology GHU Paris "Sainte Anne" France; mentorship of prof. Dr. Guillaume Turc
References:
Author and co-author of papers at national and international congresses.
Lecturer and participant in the organization of the continuing medical education program.
Under researcher in several clinical trials of drugs in the field of multiple sclerosis at the UKCS Neurology Clinic and in the field of stroke at Special Hospital "Sveti Sava".
Memberships:
Member of the Serbian Medical Association,
Member of the Society of Neurologists of Serbia,
Member of the European Association of Neurologists
Member of the European Stroke Association.
2011 – 2015 regional coordinator of the Association of Young Neurologists of Serbia (DMNS) at the Association of Neurologists of Serbia (DNS).