The most modern cardiology center in the region PULSE was opened in Belgrade, as a result of Serbian-Dutch cooperation. In partnership with the American company Medtronic, the concept of Dutch cardiology centers (CCN–Cardiologie Centra Nederland), one of the most developed networks of cardiology centers in the world, is coming to Serbia through Pulse. The strengths of PULSE Cardiology Center are innovative and proven models of care and protocols of CCN and Medtronic work processes, as well as consulting capabilities. PULSE offers the highest quality care to cardiac patients, so that they can receive the right treatment at the right time during the entire treatment process. We try to do everything efficiently and very affordably, with special attention and to take maximum care of the patients' time consumption, as well as that of our team of professionals.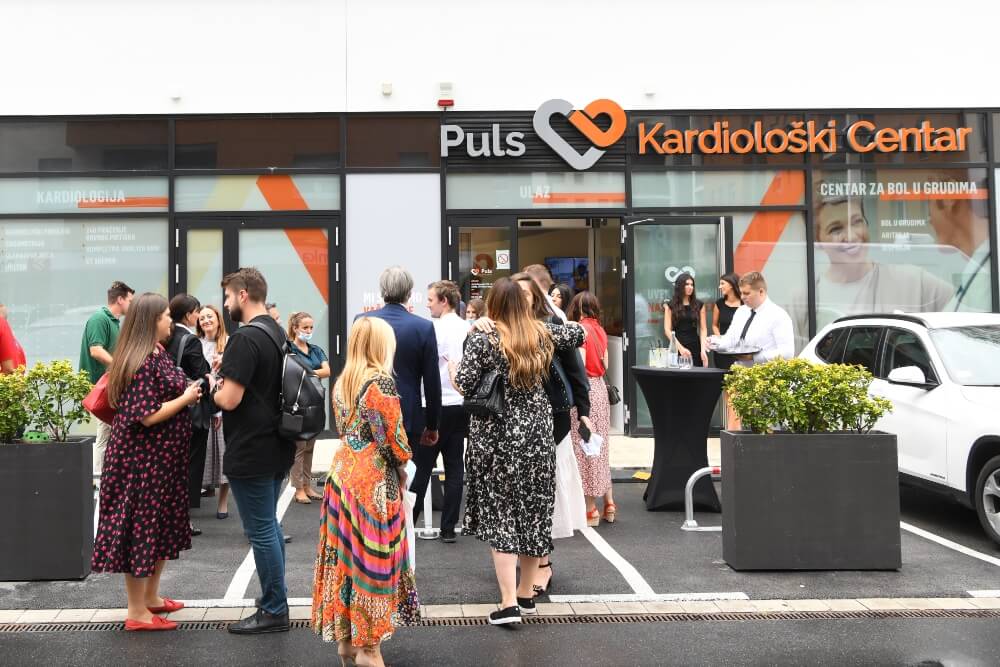 MEDTRONIC FORWARD TOGETHER WITH PULSE
Improving healthcare is our priority and we believe that medical technology can play an even greater role in improving people's lives. With the challenges facing families and healthcare systems—such as rising costs, an aging population, and the burden of chronic disease—we're harnessing the power of technology to advance healthcare further, together.
Innovation and collaboration are key to who we are. Since the late 1940s, we have been working with others to relieve pain, restore health, and extend life. Today, we are a leader in medical technology, employing more than 84,000 people worldwide and offering therapies and solutions that enable greater efficiency, access and value – for healthcare systems, providers and the people they serve. Learn more at medtronic.com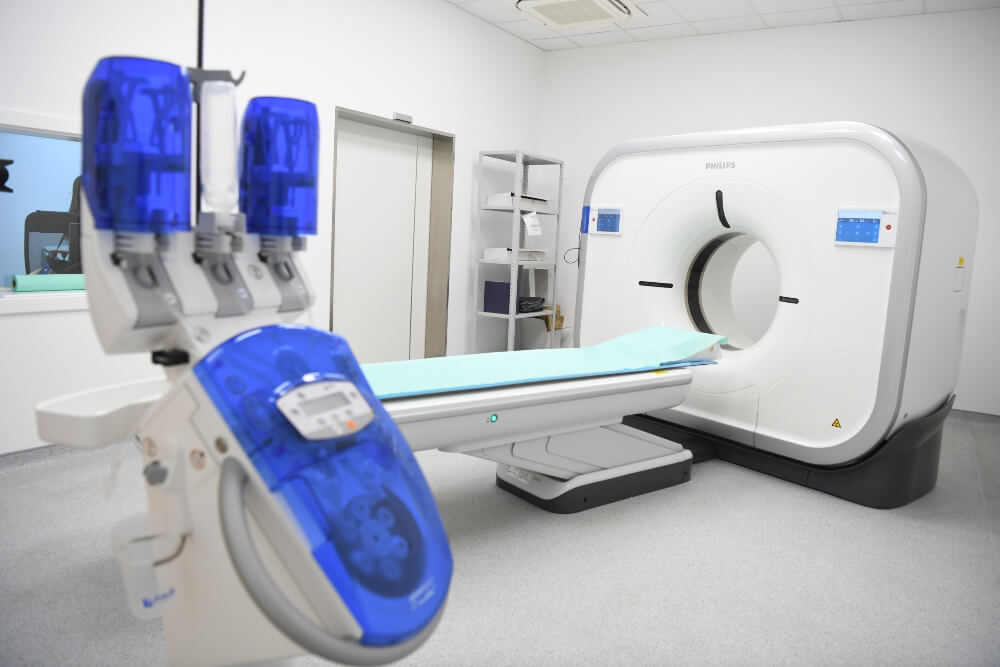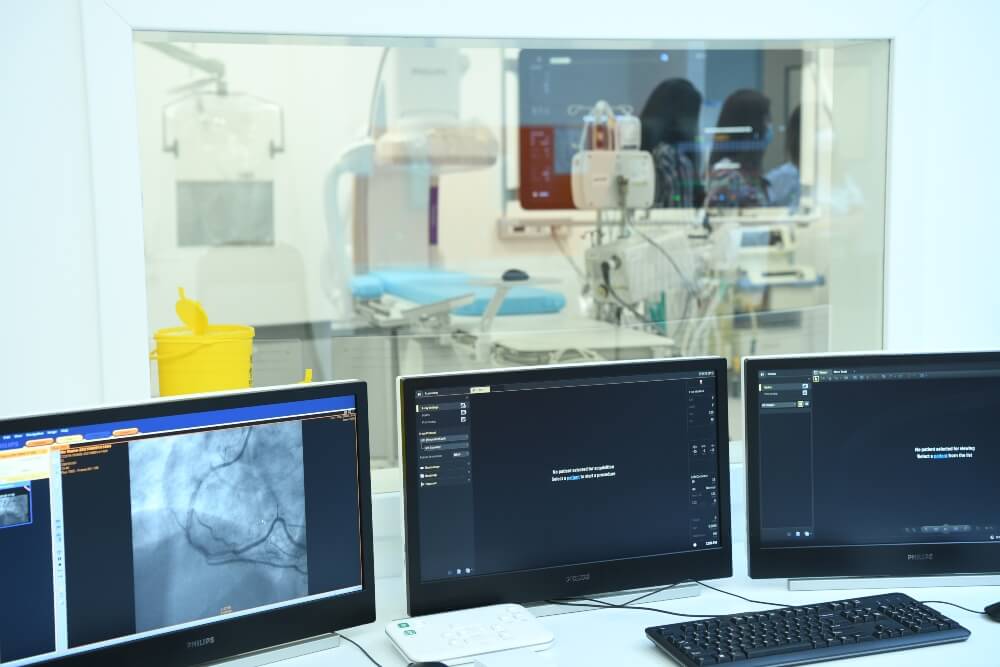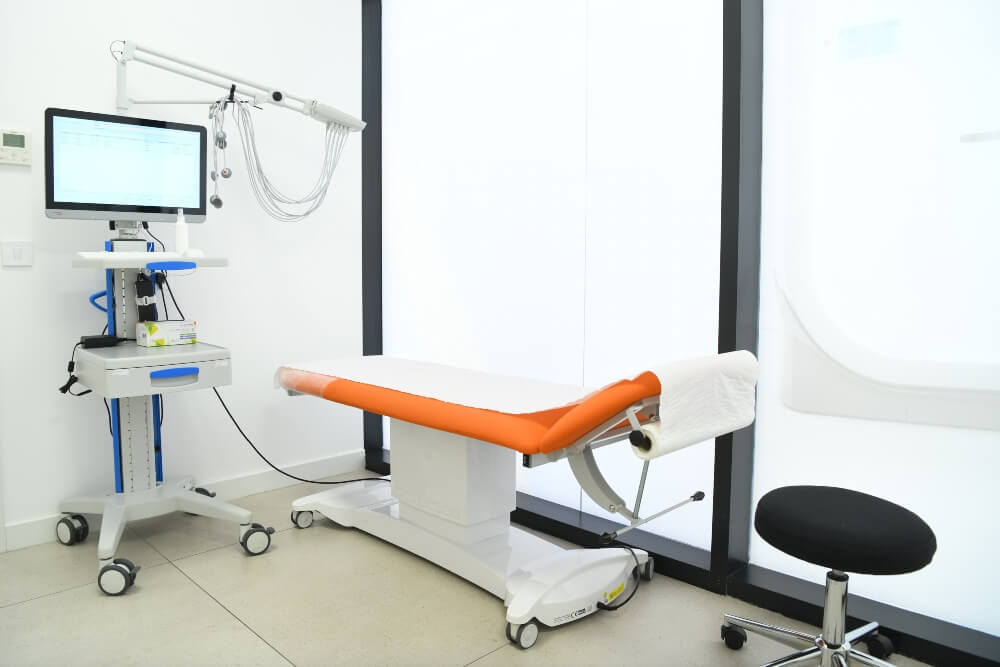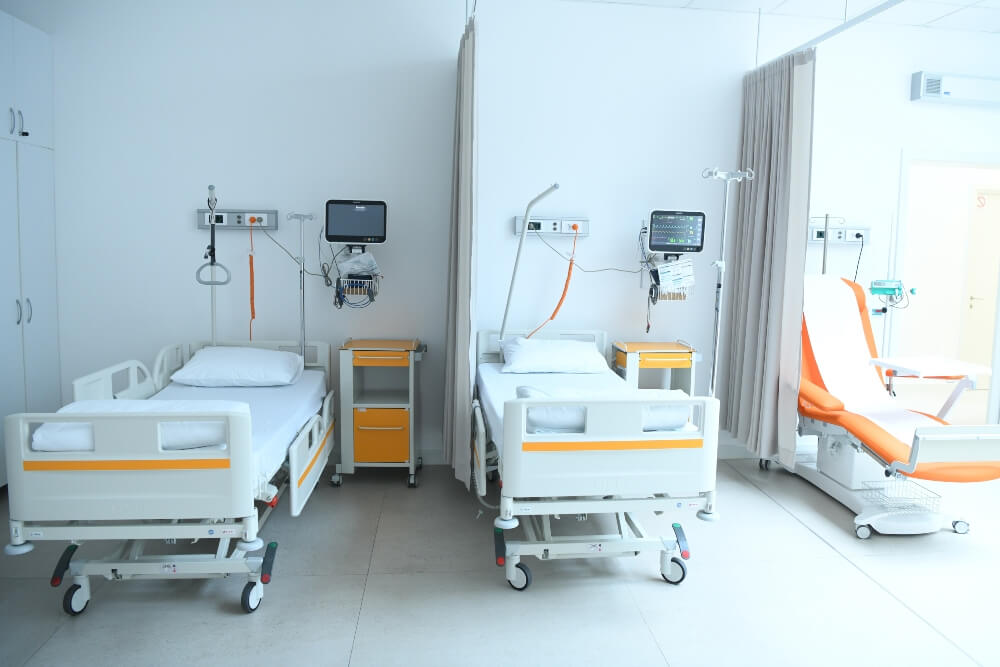 The founder and executive director of the Cardiology Centers of the Netherlands-CCN and the Cardiology Center PULSE is Dr. Igor Tulevski, a cardiologist, who expressed his satisfaction that he will transfer his extensive experience to Serbia.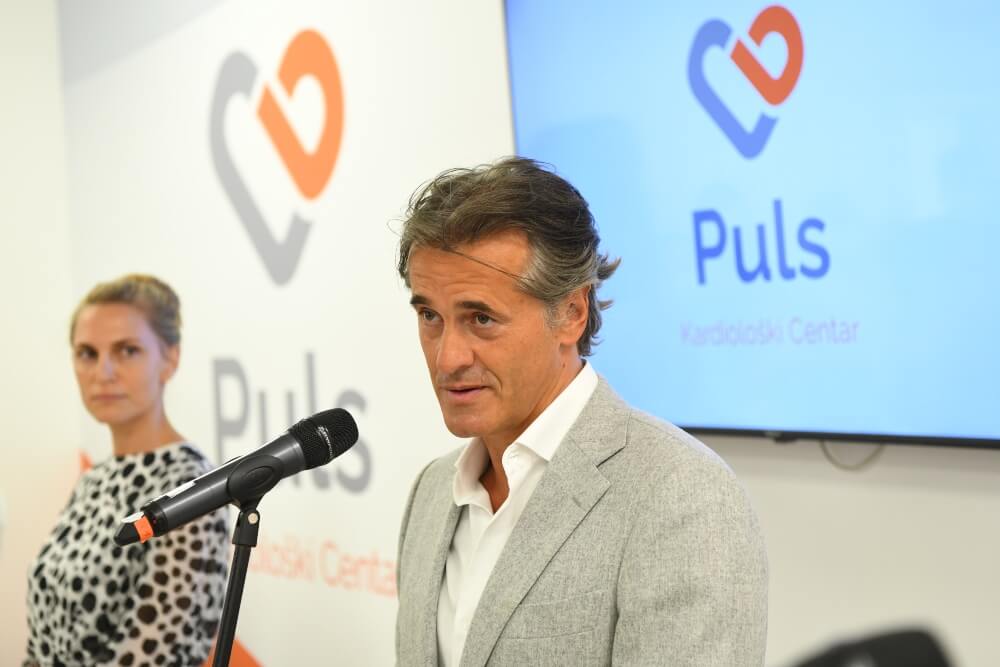 INNOVATIVE CARDIOLOGY MODEL OF CARE
CCN – Cardiologie Centra Nederland was founded by cardiologists Igor Tulevski and Aernout Somsen in 2006. CCN is a fast-growing, innovative, IT-driven care model with rapidly accessible cardiology services in the Netherlands.
CCN currently operates in 12 locations throughout the Netherlands:
Since 2006, it has received more than 200,000 patients; ~ 55,000 patients last year (of which 35,000 new patients)
Cooperates with five large regional hospitals and three University Medical Centers and a team of 5,600 general practitioners in the Netherlands
Developed award-winning solutions for remote monitoring and a fast-track unit for chest pain as well as an ambulance concept with ambulatory care
For further information contact: j.berdovski@heartforhealth.com
There is no waiting list at the PULSE Cardiology Center, and the fast-track approach to diagnosis and treatment means that the patient receives a diagnosis within two hours. Patients are offered modern diagnostic solutions, from a complete cardiology examination, through radiological diagnostics using the most modern Philips 128-slice CT scanner and the most modern equipped Cath-lab, which enables all types of angiography, catheterization and placement of stents in a minimally invasive way.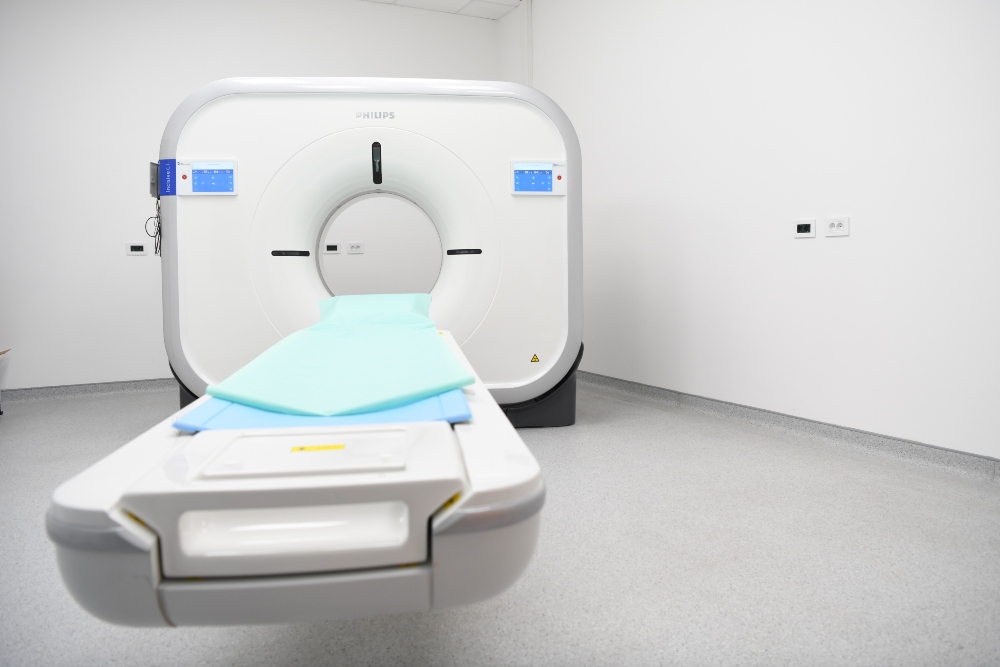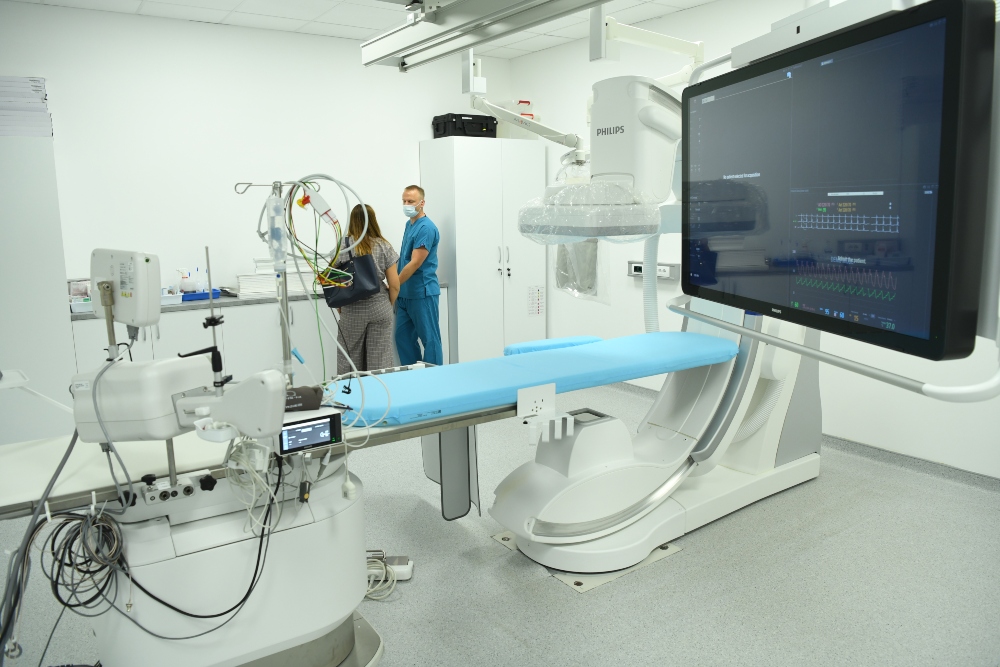 The best cardiologists, radiologists, neurologists and vascular surgeons make up the team of the PULSE cardiology center, and among them are cardiologists MD. Goran Popović, MD. Svetislav Mališić, MD. Nemanja Đenić, MD. Aleksandar Cicović, MD. Lazar Angelkov-arithmologist, radiologists Prof. Dr. Dragan Sagić, MD. Branislav Lukač, MD. Davor Mrda, MD. Matija Miljević and MD. Slobodan Ćulafić, a neuroradiologist. All of them are in direct communication with patients and provide them with support 24 hours a day.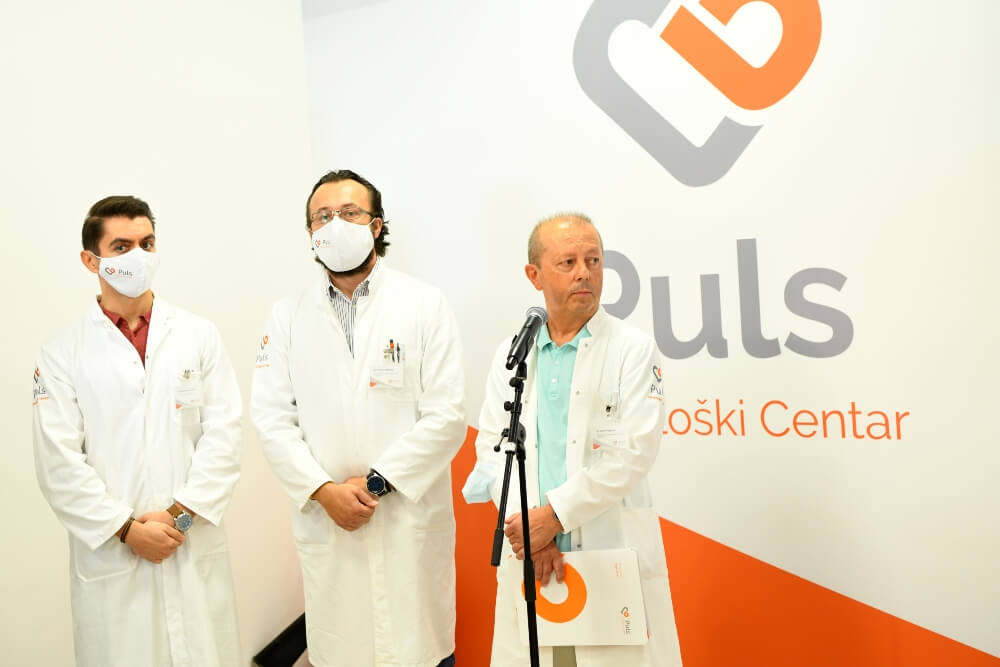 The professional team of PULS was also trusted by many celebrities who attended the ceremonial opening in the premises of the center in block A: Zvonimir Đukić-Đule, Nenad Okanović, Angelina, Marko Kon, Irina Vukotić, Žika Nikolić, as well as our celebrated athletes Ana Bjelica, Milan Aleksić, Dušan Korolija, Vuk Milojević and others.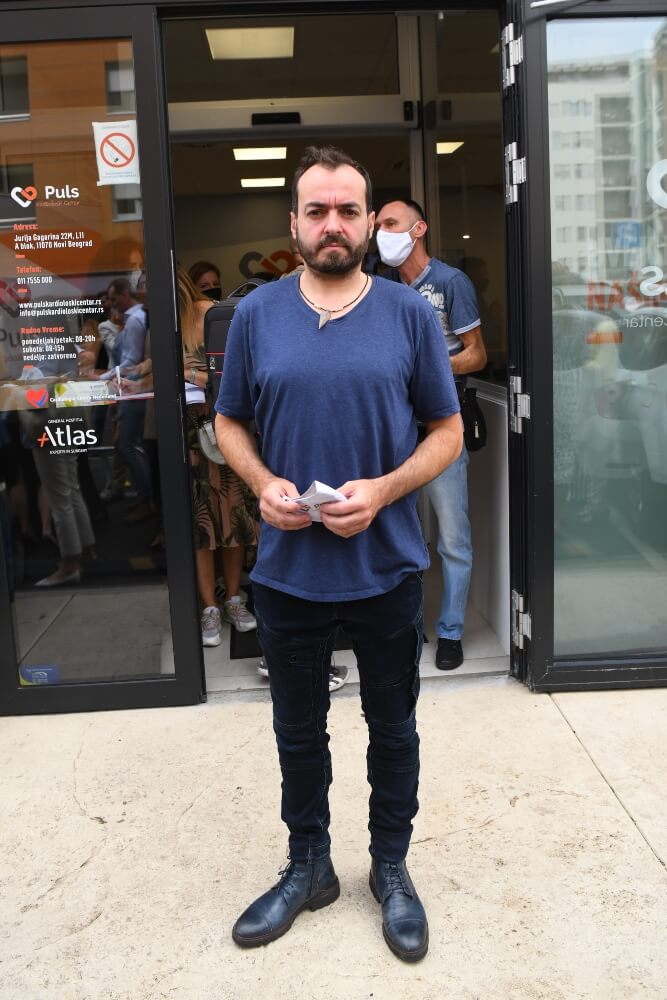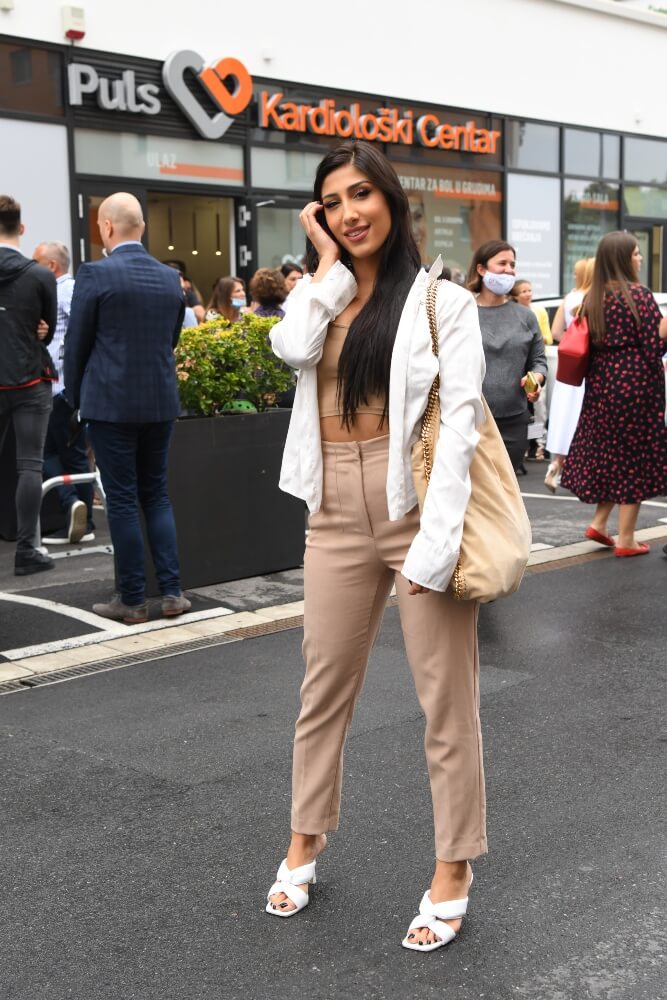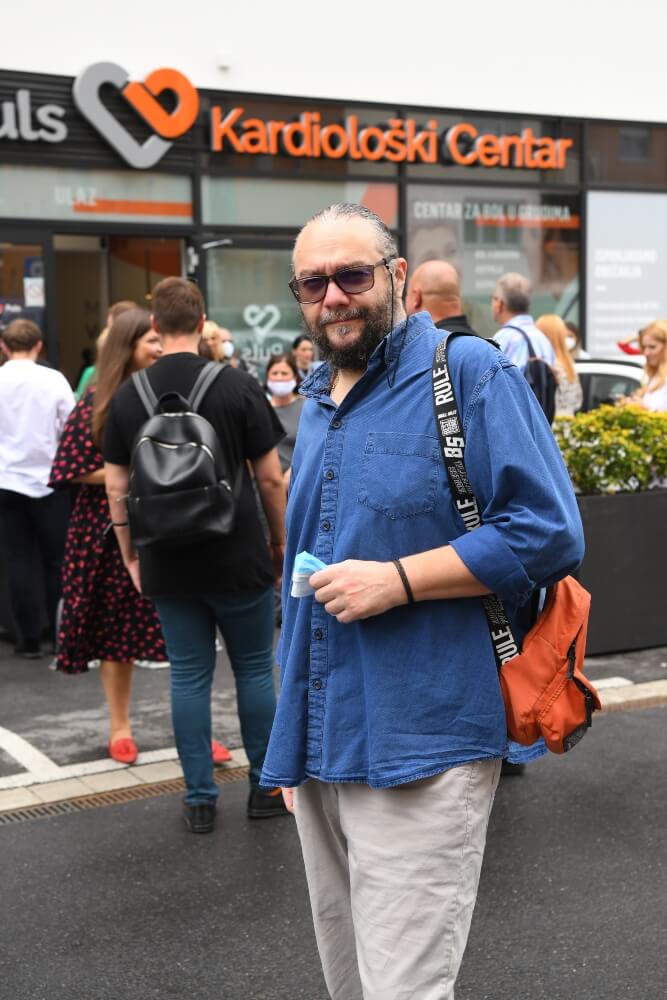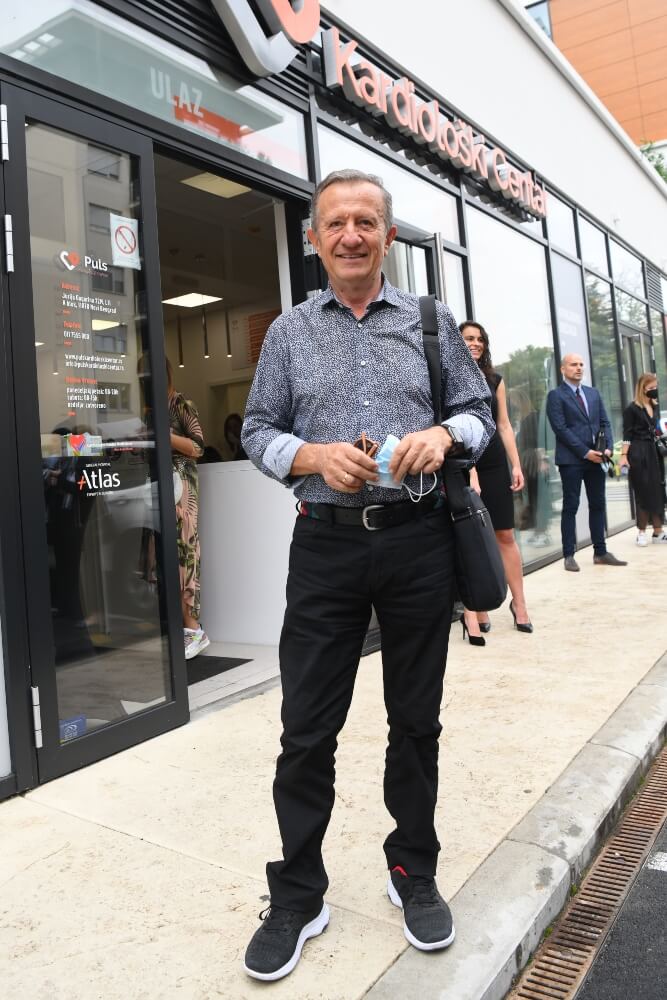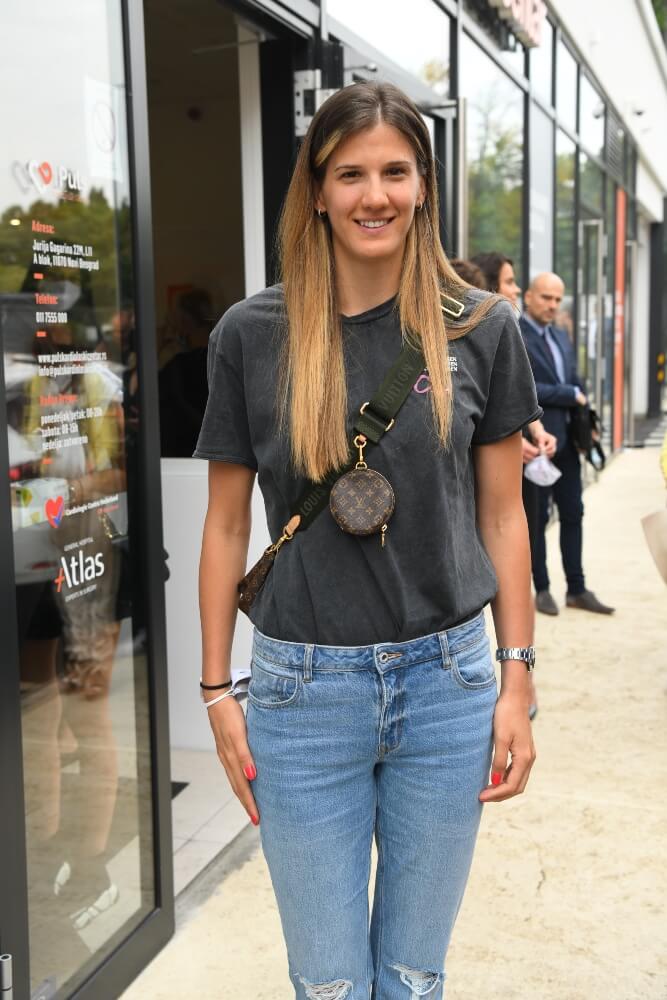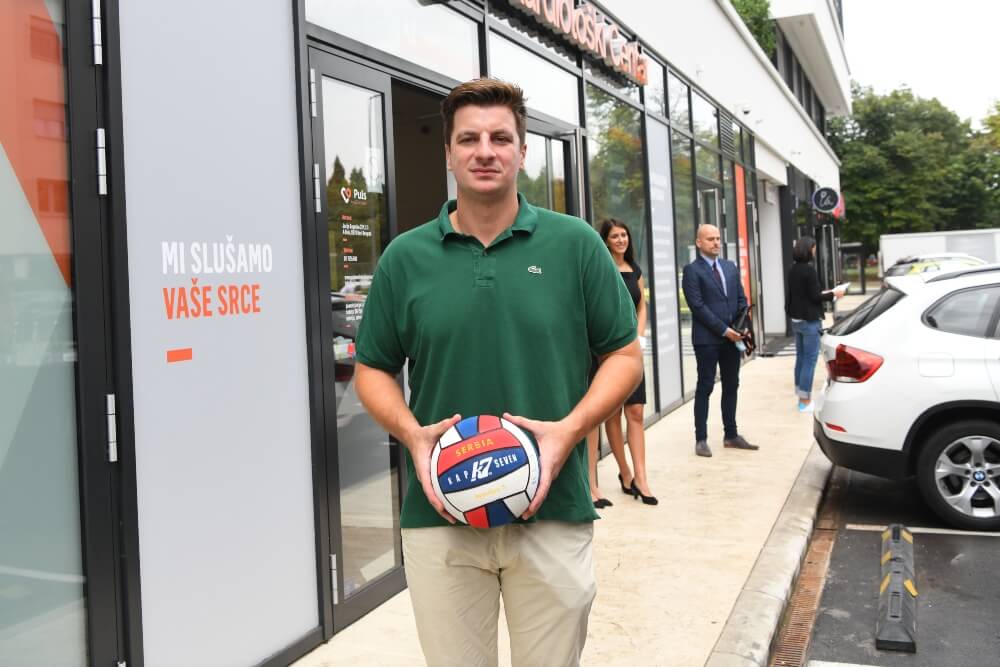 EXPERTS OF THE "PULSE" CARDIOLOGY CENTER CARE ABOUT THE HEALTH OF WATER POLO PLAYERS AND FIREFIGHTERS
Among the first patients were members of the "Matica" fire brigade from Zemun, to whom experts from the PULSE Cardiology Center performed a total heart examination and a CT scan of the lungs. Firefighters are exposed to stressful and risky situations every day, and in the previous period they showed their heroic heart by putting out fires in the country and the region, so they first of all deserve professional medical care that can only be provided by the expert team of the newly opened cardiology center.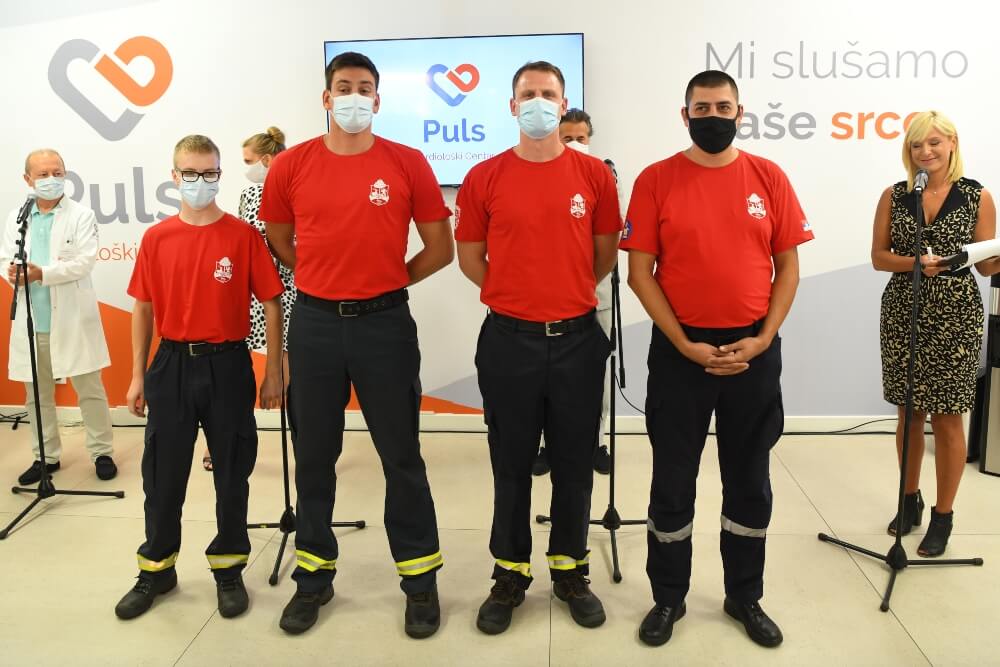 Also, the Pulse Cardiology Center takes care of the health of our national water polo heroes, and the Water Polo Federation of Serbia presented a ball with the signatures of our champions as a sign of gratitude.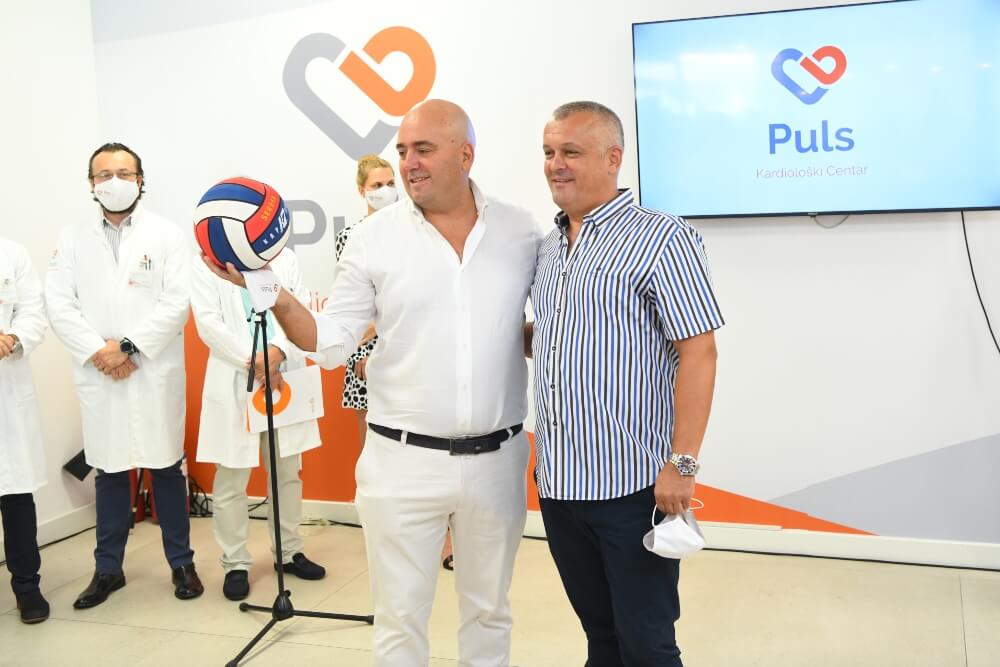 At the PULSE Cardiology Center, the emphasis is on rapid and high-quality diagnosis and therapy in one place, without wasting time, which is often valuable in acute cardiac conditions. In addition, Chest Pain Center, Headache Center, Dizziness Center, Stroke Center, Pacemaker Center and Center for Atherosclerosis have been established in the PULSE cardiology center.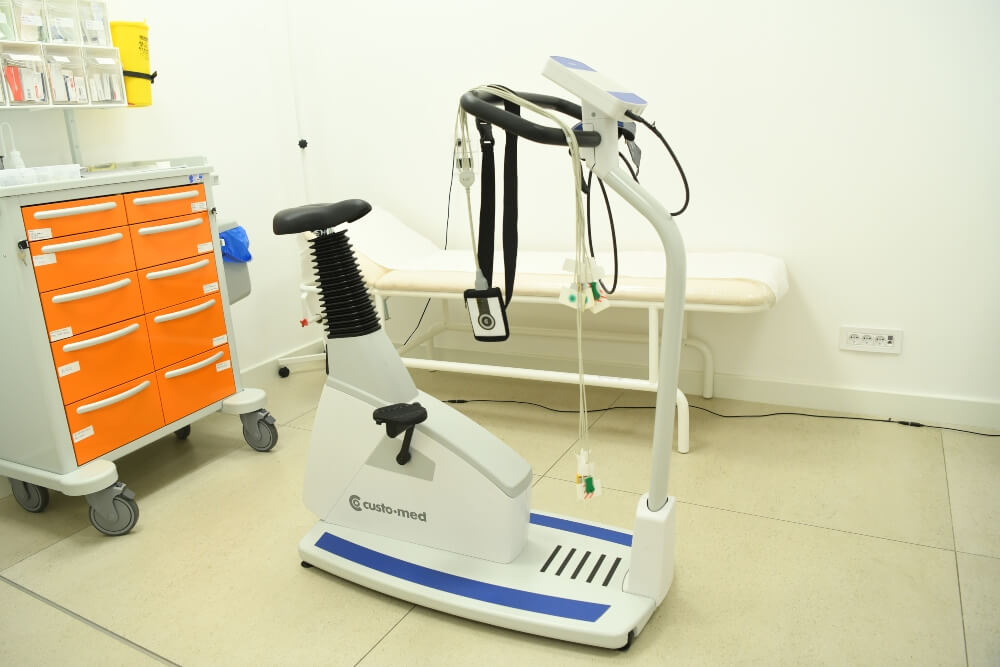 Also, the PULSE cardiology center initiates innovative eHealth/Telehealth solutions that enable remote monitoring of patients' conditions, which is an absolute world trend in treatment, especially cardiology patients.
All examinations and interventions are scheduled without waiting, the diagnosis is obtained in 2 hours, doctors are always available, modern equipment is used, and international standards are applied – all in one place!
PULSE cardiology center cooperates with all domestic private health insurances, and all additional information, examinations and interventions can be scheduled at the numbers 011/7555000 and 066/6555000.